Bible Verses About Faith. Food For The Inner Man.
How is your faith gauge today?
No matter how you feel, these bible verses about faith will re-fill and boost up your Christian walk in God.
My Christian life has not been smooth sailing all the time. My boat has been tossed about in the angry ocean many times but praise the LORD! He is the LORD of the oceans, waves and wind! Even if I do sink sometimes, He will always stretch forth His hand to lift me out of the water. Words of encouragement, love, hope and faith from the Bible will come to my mind when my faith level is down. These words from the Bible never fail to encourage me because they are God-breathed (2 Tim 3:16).
How Does Faith Comes To Your Heart?
---
Paul in the book of Romans wrote "Faith comes by hearing, and hearing by the word of God." Romans 10:17
It is only by constant hearing the word of Christ that faith will come to our hearts.
Faith is surely in you for it is written in Romans 12:3 "...God has dealt to each one a measure of faith."
Our faith is often liken to a mustard seed in the Bible (Matt 17:20, Luke 17:6). Jesus did said you can move mountains if you do not doubt in your heart. The mountains in your live may be financial problems, broken marriages, wayward children, failing health and so on.
Nonetheless, irregardless of the magnitude of the problems you face, all you need is to confess the word of God over these mountains and uproot them by faith in Christ. You are a king-priest in Christ (1 Peter 2:9) and where the word of the king is, there is power (Eccl 8:4).
What Do You Think Are The Ways To Hear God's Word?
---
Attending church services
Listening or watching to sermon tapes/CDs/DVDs by grace preachers such as Pastor Joseph Prince
Declaring the bible verses aloud
Reading books on faith and miracles written by faith preachers such as Joyce Meyer, Rev. Kenneth E. Hagin, Kathryn Kuhlman etc
So today, if you are
feeling low and in need of nourishment?
looking for more spiritual food to fire up your faith?
Then these bible verses about faith are the solid food for you!
May these faith bible verses uplift your inner man. The more you declare these scriptures, the more victorious you will be in life!
"Now faith is the substance of things hoped for, the evidence of things not seen." Hebrews 11:1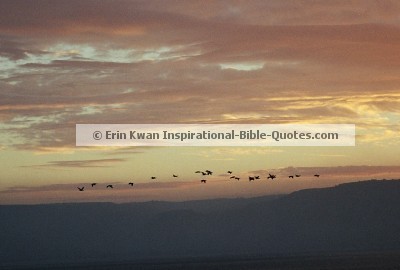 In the world, we see and then we believe. This is not so with God's kingdom.
In the kingdom of God, God says you and I need to believe first and then we shall receive. (Mark 11:22-24) For He has crowned you with lovingkindness and tender mercies and satisfies your mouth with good things (Psalm 103:4-5). Do you believe?
Therefore, let us stand firm on these bible verses about faith for "He who keeps you will not slumber." Psalm 121:3
All things are possible to him who believes!
Bible Verses About Faith
---
Mark 10:27
But Jesus looked at them and said, "With men it is impossible, but not with God; for with God all things are possible."
Mark 11:23-24
"For assuredly I say to you, whoever says to this mountain, 'Be removed and be cast into the sea,' and does not doubt in his heart, but believes that those things he says will be done, he will have whatever he says. Therefore I say to you, whatever things you ask when you pray, believe that you receive them, and you will have them.
Romans 1:17
...as it is written, "The just shall live by faith."
Romans 4:3
For what does the Scripture say? "Abraham believed God, and it was accounted to him for righteousness."
2 Corinthians 5:7
For we walk by faith, not by sight.
Hebrews 11:6
But without faith it is impossible to please Him, for he who comes to God must believe that He is, and that He is a rewarder of those who diligently seek Him.
Hebrews 12:2
looking unto Jesus, the author and finisher of our faith, who for the joy that was set before Him endured the cross, despising the shame, and has sat down at the right hand of the throne of God.
1 John 5:4
For whatever is born of God overcomes the world. And this is the victory that has overcome the world-our faith.
Let us keep pressing in to the word of Christ. Keep claiming and proclaiming these bible verses about faith and you will see the miracles you need in your life.
Return to Inspirational Bible Quotes from Bible Verses about Faith
Go To Bible Verses About Love from Bible Verses about Faith